Best Everyday Backpack: Women's Edition
While some of you may have seen my post about the best men's backpack, most of my knowledge about men's packs stemmed from my personal, multi-year expedition to find the perfect women's backpack.
What I (and maybe you) look for
I want a backpack that works for my size (I'm 5'1"), can hold my laptop and gym stuff (spin shoes, change of clothes, shower stuff), and won't break my back. Ideally, it also doesn't look too out of place with my everyday clothing (smart casual), and it can easily take me from work to a social event.
My Recommendations
What I carry
I currently carry the
Madewell Lorimer Backpack
, which I got during a 30% off sale. I was skeptical, as the straps seemed fairly unsupportive and the single compartment wasn't very compelling to me. However, in the last 6 months I've grown to really love this bag. The sizing is very thoughtful here -- it's big enough to hold a laptop, spin shoes, and gym toiletries (even though it's fully stuffed!), yet doesn't look overbearing on my small frame. I find that if I need to carry more than that, I should just carry it in a tote (I stow a Baggu bag in one of the pockets). The leather is durable and wears nicely -- I never feel bad tossing it around and being a little rough with it. The one downside is there isn't a separate laptop compartment, but nothing a padded sleeve can't solve. ($198)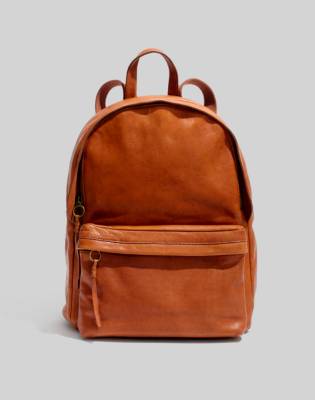 Coet & Ciel Isar S in Eco Yarn
: If you're looking for a unique, design-forward bag that is still very functional, this french-branded bag is your new friend. It has a separate 13" laptop compartment, and a spacious side loading pouch that holds a day's worth of necessities. At $255 though, this is a splurge but I think is worth the unique design.
Lululemon City Adventurer Pack 17L
: I am a big fan of Lululemon bags. I know the brand gets a lot of crap for $100 leggings, but Lulu bags are actually very functional and designed literally for the "work to workout" kind of gal. This pack has a bunch of pockets for sweaty gear, water pocket, and valuables, and a (light) laptop compartment. Good option if you want something lightweight and understated. ($128)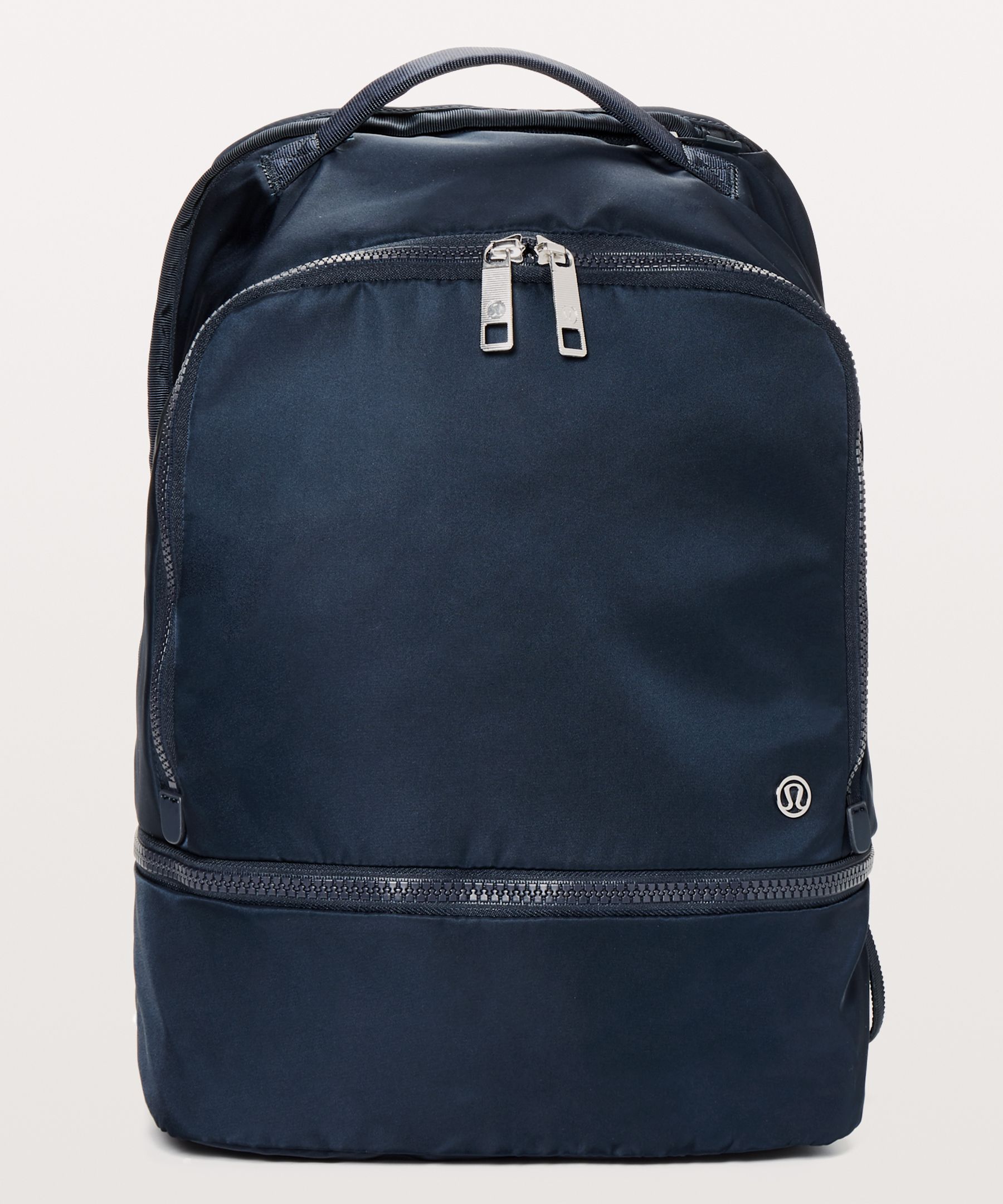 Incase City Dot Backpack:
Incase backpacks have been a staple consideration for me over the years; my biggest complaint being that they always made bags a tad too big for a large portion of women. This bag contains many thoughtful pockets, and is an affordable option at $79.
Some Notable Mentions